Testimonials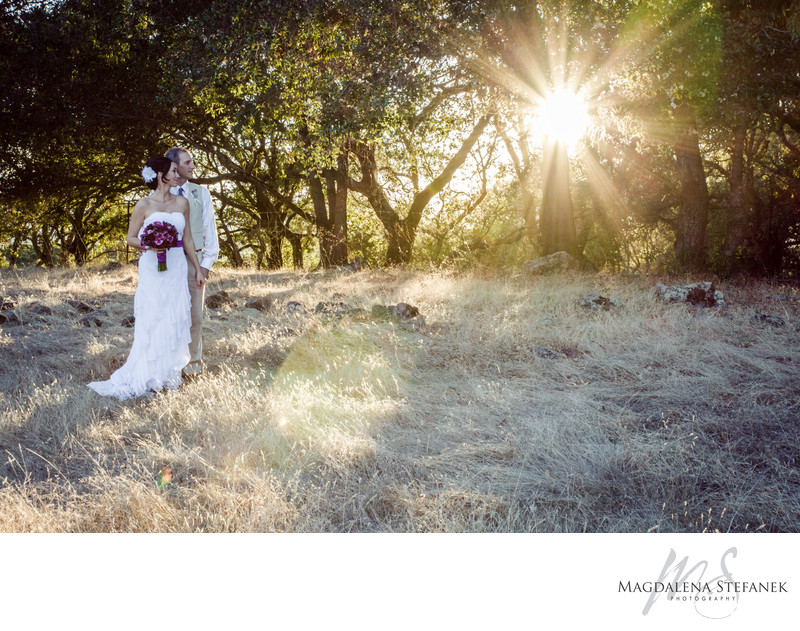 Amy & David, Paradise Ridge, Santa Rosa, Ca
This was such an amazing experience. Maggie was so wonderful to work with. We are from Chicago and planned our destination wedding in Wine Country. Since we couldn't meet in person, we talked to Maggie over the phone. We discussed the overall feel of the wedding and she asked what I was looking for. By the end of our chat, I was so relieved we were working with such a professional. She had such a clear vision of what I was trying to describe and did just a beautiful job.
---


Stephanie & Stanley, Vine Hill House, Sebastopol, Ca
We were so incredibly happy with our photos and experience from Magdalena Stefanek. My husband and I wanted to feel like our photographer was apart of our wedding and that he/she did not feel intrusive. We communicated this to Maggie and she executed that perfectly. She knew exactly what photographs to take and knew our venue and venue coordinator well. She was easy to contact and communicate with and truly takes pride in her work. She was a dream to work with and I recommend her to anyone.
---


Kim & Peter, Trentadue Winery, Geyserville, Ca
Maggie is truly an amazing photographer! She not only made my wedding day come true, she also did the same for my sister. She knows the best tricks of the trade and will make every photo truly beautiful. Thank you again, Maggie!
---


Hillary & Josh, Paradise Ridge Winery, Santa Rosa, Ca
Maggie was provided to us by our coordinator as part of our wedding package. She definitely got the job done. It was nice to meet her before the wedding as a engagement session was also provided. I love our pictures. I was nervous about certain angles and she promised all the photos would be great and they were.
---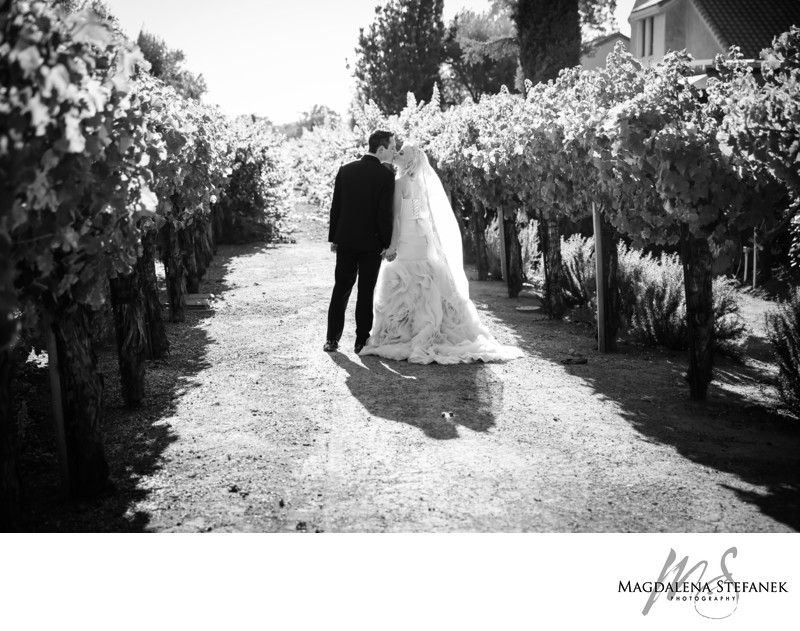 Teresa & Josh, Vintners Inn, Santa Rosa, Ca
Maggie is absolutely the best! She was there doing her magic with her camera all the while as we were getting our fancy on for the wedding, and she did such a great job! I highly recommend Magdalena Stefanek for you wedding, engagement pictures or any special event. The wedding pictures bring our memories of the day to life and will be treasured. She captured the love of the day, along with fun and whimsy. Simply put, she's the best you'll find.
---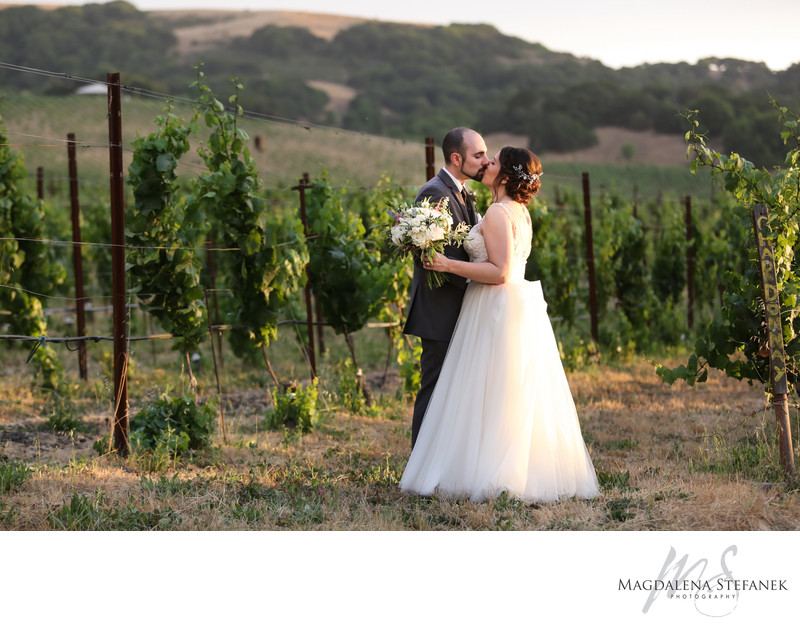 Katherine & Brian, Cline Cellers, Sonoma, Ca
Maggie is WONDERFUL!!! Both our engagement and wedding photos turned out better than we could have ever expected. Not only is her work incredible, but she is kind, funny and after just a few short hours, it was clear that we would be long time friends. We had never done a photo shoot before, so she was so helpful with her directions. Bust most importantly, she didn't direct us into any poses that felt uncomfortable. She just let us be ourselves, and that really came across in the photos. She was truly a joy to work with. She has earned us as clients for life! Thanks Maggie! We love you!!
---


Bita & Steve, Auberge Du Soleil, Saint Helena, Ca
Excellent photographer with sweet and loving attitude! It's so important to have a photographer who pays attention to details, is professional, and good attitude. Magdalena is all of that and more! She is sweet and caring, she captures all the perfect moments, and has a lot of patience. We truly enjoyed working with her and our family and friends loved her too! Thank you Magdalena for capturing so many beautiful moments of our special day, we are grateful and very happy!
---


Chelsie & Danny, Jacuzzi Winery, Sonoma, Ca
Great photographer! Maggie is a fantastic photographer and very professional. The photos she captured of my wedding left me and my wife in awe. I would recommend Maggie to anyone looking for a great photographer!
---


Jenna & Adam
Best photographer EVER! We are so happy we hired Maggie as our engagement and wedding photographer!! The photos turned out so well! We love them so much! She was amazing throughout the whole process! She made everything so easy! She edited and sent us all our photos incredibly fast! She was accommodating, reliable, and so sweet! She helped us act natural in front of the camera so we got so many great shots! We got so many complements on our photos! She captured so many great moments, which we really appreciate since we did not have a videographer. We will definitely hire her again whenever we start to grow our family!! :)
---


Celeste & Andrew, Vine Hill House, Sebastopol, Ca
Maggie is so talented and put us at ease! Maggie was an absolute joy to work with. She is highly professional and responsive, very sweet, and very talented. My husband and I got married at Vine Hill House and we knew that we wanted someone who was excellent at working with light (and someone familiar with the venue) - there are some shaded areas with patchy light, some phenomenal golden hour photo ops, and many areas where stylistic framing is necessary. Maggie did an amazing job capturing perfect moments in every location, and her initial eye and editing were top notch. I think one of the most significant things is that Maggie put my husband and me at ease. My husband in particular was a bit nervous about being the center of attention, and Maggie somehow managed to make both of us feel completely natural - we look like we are having so much fun (we were!). We genuinely enjoyed spending the evening with her. The picture delivery was exceedingly timely and we could not be happier with the photos - how are we going to choose just a selection to share with our guests? Highly, highly recommend Maggie - book her now!
---


Veronica & Thomas, Vine Hill House, Sebastopol, Ca
Maggie is Amazing! Maggie was amazing! She truly captures your whole wedding day! She caught all the details my husband and I were unable to fully appreciate! Her editing is beautiful and services are over the top! She even sent us prints just as a thank you to us! We loves working with her and highly recommend her to all of our newly engaged friends!
---


Kristen & Tanner, Landmark Vineyards, Kenwood, Ca
My husband and I LOVED our experience with Maggie! She was such a fantastic person to work with and we had a blast taking our wedding photos. She never rushes you and is very receptive to any and every idea you have for your pictures (also, she is full of great ideas, too)! She was funny, and helped capture our laughter in so many pictures. We were so pleased with how it all turned out, and would hire her again in an instant!
---


Chanel & Raymond, Auberge Du Soleil, Saint Helena, Ca
Maggie was such a pleasure to work with. She was professional and at the same time, she felt like family. She was honest and genuine in her excitement for our big day. Her style and creativity really come out in her galleries, which made the decision to work with her so much easier. The planning went smoothly and she was always available when we needed her. We gave her creative control on the day of the wedding as we didn't want to worry about anything but smiling and laughing. Maggie told us to go with the flow and honestly, it put us in the right frame of mind the whole day. When it came to receiving our order, she was quicker than we expected. If you need someone who will understand your situation, respect your vision, and make it reality, then we highly recommend Maggie.
---


Nandita & Sean, Vintner's Inn, Santa Rosa, Ca
Maggie was amazing to work with and we absolutely love our wedding photos! Her calm and relaxed manner really calms everyone else around her. She is kind, sweet, and a true professional. She captured all the emotions truly on our wedding day and we have such wonderful memories coming back to us every time we see the photographs! We highly recommend Maggie to anyone who is looking for an amazing photographer!
---


Jordanna & Tim, Sova Gardens, Sebastopol, Ca
Maggie was such a joy to work with. After meeting with several vendors, we just hit it off with her demeanor and professionalism. We are a very relaxed couple and did not have a defined aesthetic. With her eye, Maggie took our personalities and let them shine through. We couldn't have asked for a smoother or accommodating artist to help capture our memories in a such beautiful way!
---


Roxana & Dan, Vine Hill House, Sebastopol, Ca
Maggie does an outstanding job of capturing your special day. She takes time to interview you and what you are looking to capture in photography that day but she adds creativity to her work. She fits right in and works wells with all participants involved in the wedding. Her photography was amazing. She captures beautiful images of the people, event, flowers, and bridal party. I highly recommend working with Maggie as a wedding photographer.
---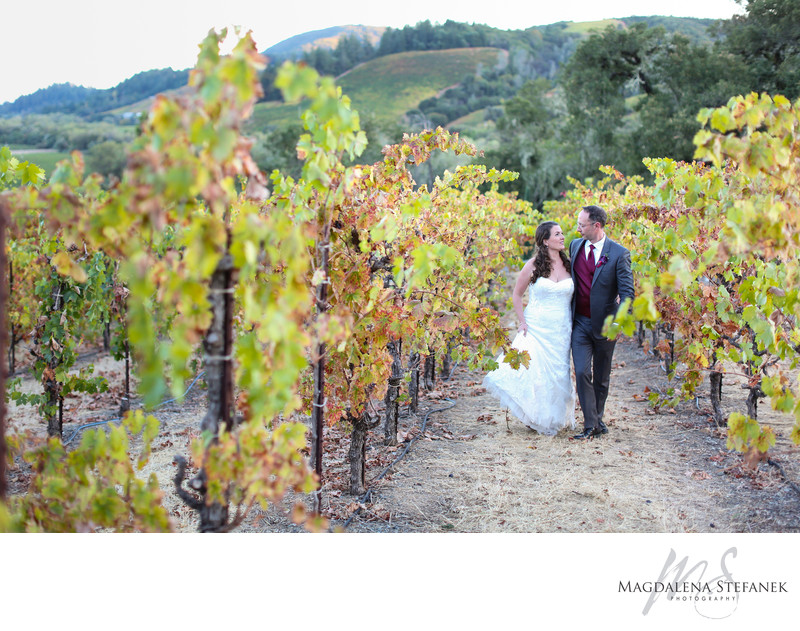 Sarah & Garett, Sbragia, Geyserville, Ca
Magdalena was so great to work with. She has a great eye and is not intrusive. We got married the night of the Sonoma fires in Sonoma and she was still very efficient with getting our photos to us despite the challenges. She is professional and a great photographer! I highly recommend her for your wedding.
---


Brianna & Matt, Vintner's Inn, Santa Rosa, Ca
Choosing Maggie as our photographer was one of the best wedding planning decisions I made. She was fantastic to work with - so calm and sweet and made us feel very comfortable. We just got our photos back and they are breathtaking!! The lighting is perfect, she didn't miss a single moment and truly captured the emotion of the day. I would sincerely recommend Magdalena in a heartbeat!!
---


Ela & Mark, Barone's, Pleasenton, Ca
It was real pleasure and great experience to work with Maggie. She is kind and warm person and her passion for photography is evident from the first time you meet with her. She is responsive and organized which kept me at ease throughout the entire process. Maggie is skilled in finding the perfect setting, lighting and poses to capture all of special moments so beautifully. Our wedding pictures were delivered within a month and we didn't have any complaints or concerns. All of the came out perfectly. We are in love with our photos and memories she captured.
---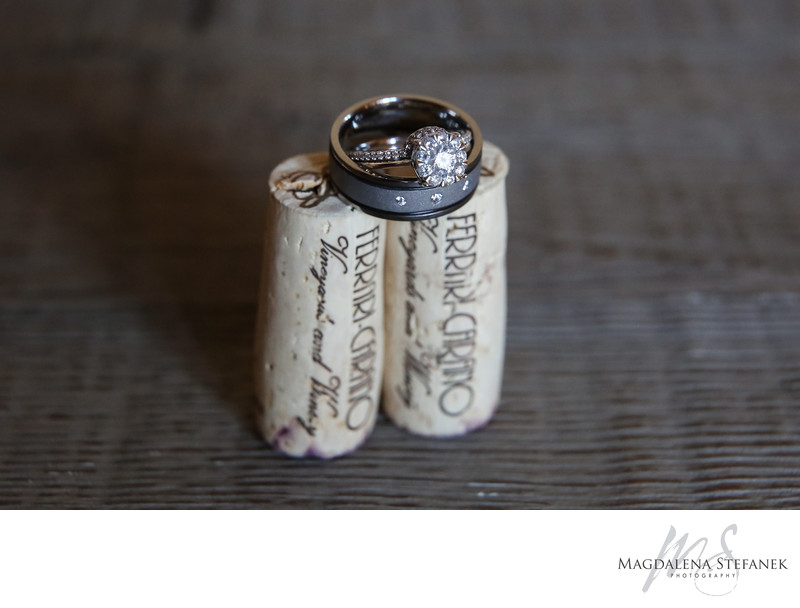 Kristy & Bill, Vintner's Inn, Santa Rosa, Ca
Maggie did a great job with our photos. She provided a ton of options and filters. She really made us feel comfortable and helped in suggesting poses and positions (not my strong suit). I highly recommend her services!
---


Allyson & Nick, Paradise Ridge Winery, Santa Rosa, Ca
Maggie did my engagement pictures and will be photographing my upcoming wedding. I can't wait! My engagement photos came out beautifully, so I can only imagine what my wedding ones will look like! Working with Maggie has been really easy. She got all the classic shots most brides are looking for with their engagement pics as well as some more creative ones. She was also open to any suggestions and ideas my fiance and I had.
---


Melinda
Maggie did an amazing job capturing all of our wedding events. I highly recommend her!
---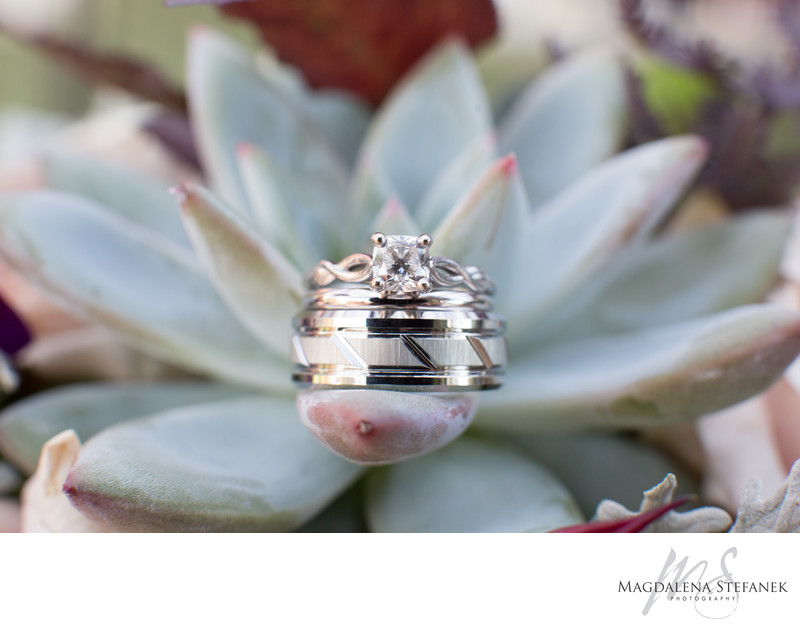 Angela
I had Maggie photograph my wedding and she was awesome!!! All of the pictures turned out beautiful and she was just really fun to work with. Every one that sees the photos she took says that they look like they're from a wedding magazine.
---


Heather & Mike, Paradise Ridge Winery, Santa Rosa, Ca
Maggie was fantastic! She was very professional and a true pleasure to work with. We were absolutely thrilled with our wedding photos!
---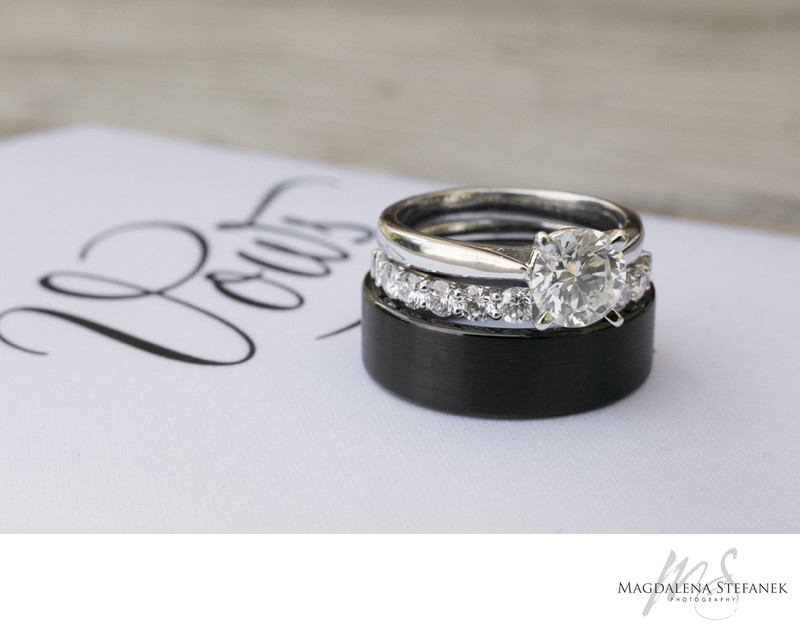 Krysta & Brent, Vine Hill House, Sebastopol, Ca
Maggie was great!! I highly recommend her! She is so sweet and does beautiful work!! I was speechless when I saw my photos! Every photo was perfect! She is Everything you are looking for in a photographer!
---


Mark & Matt, Paradise Ridge Winery, Santa Rosa,CA
Maggie was the photographer for our wine country elopement, and I can't say enough wonderful things about her. I am not someone who is naturally comfortable in front of the camera, and I was completely at ease with Maggie. She is calm, creative, professional, funny, and disarming. Her photographic expertise combined with her knowledge of the winery property made for some fantastic photos. Because we eloped, we only had a phone conference with Maggie in advance, but Maggie quickly assessed and easily adapted to our style on our wedding day. She delivered all the images in a timely manner (both web quality and hi-res formats.) I can't speak specifically to the price because her services were part of our elopement package, but I can say I was pleasantly surprised to work with such a high-quality photographer who easily fit into our overall elopement package budget. Thank you, Maggie!
---


Alicia & Dave, Private Estate, Novato CA
From our first contact to the big day Maggie was amazing. Our first meeting was our engagement shoot which was fabulous; I knew I chose the right photographer when she sent us our photos which were beautiful. She returns calls and emails in a timely manor, everything about her was simple. Maggie and her assistant were amazing at our wedding! She captured the day brilliantly and I am 100% satisfied with the results. Things tend to get hectic day of and Maggie remained calm and got all the shots I wanted and more. Everyone told me to spare no expense when it came to photography because you can not go back and take the photos again...they are right! You will not be disappointed.
---


Janet & Meghan, Private Estate, Healdsburg, CA
Maggie's photography of our wedding was absolutely incredible. When we saw the pictures we felt as if we right there in the moment all over again; the pictures took our breath away. Besides her unbelievable talent, she is an absolute joy to work with. She knows exactly how to interact with people, she is not invasive and she is able capture the most important moments in time. I would recommend Maggie for any wedding or any event for that matter. The next important event that I have (i.e. our daughters wedding) I will hire Maggie on the spot. Thank you Maggie for capturing the most amazing moments in time on our special day.
---


Marie & Cristian, Paradise Ridge Winery, Santa Rosa, CA
I loved Maggie and would definitely use her again for other photo ops! She was SO nice and professional! She took AMAZING photos and the best part was that I was able to see a preview like the day after the wedding! The following week I was able to download all 600 photos from our wedding! I have friends who literally had to wait a month or more for their wedding photos, so I was excited to be able to see mine so soon after the wedding. She really listened to my husband and I when we requested things and we got more than what we expected, now we just have to narrow down which photos we want to display.
---


Mollie & Shawn, Vintners Inn, Santa Rosa, CA
My husband and I could not be happier with how our wedding photographs turned out. Maggie did a fantastic job of capturing all the special moments between my husband I, our friends and family, and all the flowers and decor. She is a very sweet person and made us feel comfortable in front of the camera, which in turn allowed for some beautiful images. I would absolutely recommend her!
---
Jane
Our destination wedding was in August of 2014 with 50 guests. Our main emphasis was to capture the day with professional pictures, highlighting the back drop of the vineyard we were married at. Maggie was great. She is so easy to work with and gave us a great variety of pictures to choose from and captured our day beautifully. She was very accommodating in taking many of our pictures before the ceremony so we could enjoy the time with our guests. Her prices were also very reasonable.
---
Nikki
Maggie is a pleasure to work with and makes the process comfortable and smooth. She puts you at ease and makes things fun. She got all the main pictures we requested and floated in the background the rest of the time capturing memories for us!
---
Tracie
We really enjoyed working with Magdalena. She is very professional and she has a great eye for detail. She did a wonderful job at capturing our special day and we will spend many years looking back at those pictures and smiling :-)
---
Mayra
Maggie was great to work with, she is extremely talented and all our pictures look like pieces of art. Sh flexible and was very attentive to our needs. Our engagement and wedding pictures are stellar, she captured every special moment!
---
Karisa
Maggie was great to work with! She was recommended to us by Ali DiLuvio Events and was very responsive from day one. She took the time to get to know us and what type of photos we wanted for our wedding. Maggie also gave us great suggestions for different places to have our wedding pictures taken. We wanted our photos to more natural than formal. We did not want the overly posed more traditional wedding shots you often see. Maggie did a great job capturing the mood and personality of our friends & family and the overall vibe we were going for. She was also very quick to get our photos to us after the wedding. It is so nice to be able to see all the moments we missed and hold onto the ones we don't ever want to let go. Thank you Maggie
---
Rebecca
Magdalena was so helpful and creative when taking my wedding pictures. She was so flexible with the wedding party and my whole family. The pictures turned out so fabulous!! I'm so thankful that I have these beautiful images to remember the happiest day of my life.
©Magdalena Stefanek Photography 2019 | (707) 547-7665 | info@mstefanek.com | Wake Forest, NC 27587 | Terms and Conditions | Privacy Policy